This page is only accessible from a mobile device.

When viewed on a mobile phone you can find information that is nice to have on hand - like a checklist for your first week in Denmark, emergency numbers, how to get around campus, useful apps and much more.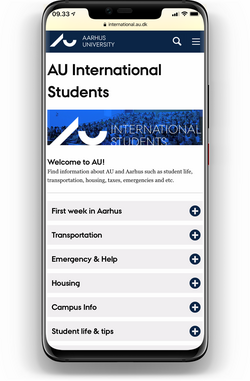 Find information about AU and Aarhus such as student life, transportation, housing, taxes, emergencies and etc.