Danish TV Series 101
While I was writing my previous blog called "Danish Films 101", I was already thinking about making a blog about Danish TV series. As I have mentioned earlier in my film blog, Danish cinema is one of the most critically acclaimed cinemas in the world. Similarly, Danish TV series are also equally popular. Even some of them have been nominated to Emmy Awards before.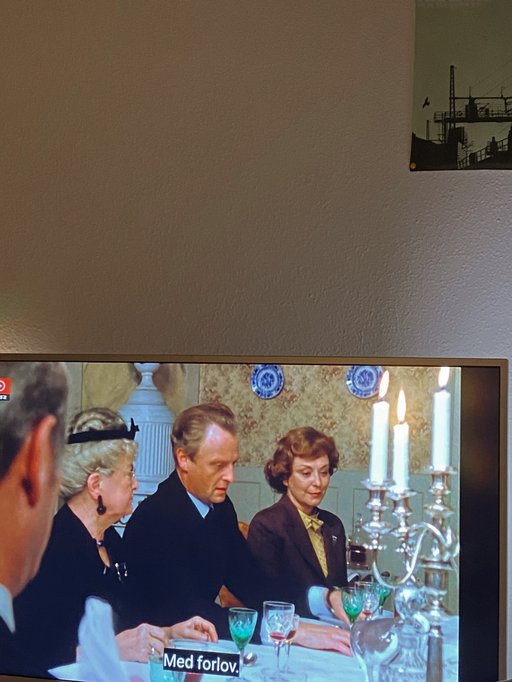 Particularly since the 2000s, Danish TV series has become known by Nordic crime and polar series such as like Forbrydelsen (The Killing) and Danish-Swedish co-production Bron / Broen (The Bridge). About the same time, the political series Borgen increased even more the popularity of Danish series in abroad. Furthermore, Hollywood also wanted to do a remake of Forbrydelsen, which takes place in America's chilly city, Seattle. Very recently, Netflix wanted to co-produce Borgen's season 4 with Denmark's national channel DR. In short, all these kind of prove Danish TV series' success on an international scale.
From my perspective, this success relies on the fact that all these series reflect important societal aspects in their storyline which develop in a natural way. For instance, there is a big gender equality in these series, among the protagonist partners; the social division of labour is significantly seen and is considerably different than many countries. Another example is also, in most crime series, female detectives are shown stereotypically 'weak', but the situation is completely other way around in Danish crime series. Both Sarah Lund (from Forbrydelsen) and Saga Norén (from Bron / Broen) are very strong characters. Furthermore, other dimensions regarding the Danish society such as architecture, city planning, solving social problems are also reflected in the series. In my opinion, series are also one of the most efficient ways to get to know about Danish society in general. Some of them become such a cult that, they even become a question of Danish citizenship test.
In this blog, I will give an overview of the series that can be watched with English subtitles, such as Matador that handles Denmark's history, an interesting reflection of Denmark's politics Borgen, one of the most iconic European crime series that takes place between Denmark and Sweden, Bron/Broen, and Lars von Trier's eccentric and creepy series Riget, that takes place in Denmark's biggest hospital Rigshospitalet's neurosurgical ward.
** Matador (1978), directed by Erik Balling
Matador takes place in a fictional provincial town of Korsbæk, located close to Copenhagen, from 1929 to 1947. It follows lives of range of characters that represents different social classes and the social and historical events that takes place during the epoch. In every episode, the storyline of the series goes on one year more where we can observe how historically important events affecting Denmark. Throughout series, with the modernisation, it is very significant to see characters' development, especially among women characters in terms of economic independency, social norms that they are under the influence of. Moreover, we witness rivalry between the families of two businessmen: banker Hans Christian Varnæs who is an established local worthy man and Mads Andersen-Skjern who arrives to Korsbæk as a travelling salesman, further on developing a large business in the town. In this regard, Matador also shows the development of a self-made man such as Mads Andersen-Skjern by representing the rise of bourgeoise in a way, and through turbulences among Varnæs family as the collapse of the aristocracy. Another good thing about the series is that even the supporting characters develop very drastically and significantly that as a spectator we know something about all of them. Matador is such a classic series about Denmark and the country's history.
** Borgen (2010) directed by Søren Kragh-Jacobsen, Rumle Hammerich, written by Adam Price
The title of the series "Borgen" refers to the informal name of the Christiansborg Palace where all three branches of the Danish government reside, such as the Parliament (Folketinget), the Prime Minister's Office and the Supreme Court. It is also used to refer Folketinget. The first episode of the series commences with the fact that the first female prime minister of Denmark, Birgitte Nyborg Christensen becomes elected. It becomes a big shock for Denmark as she is part of a minor central party and has not been considered as a potential prime minister at all. Meanwhile, after she becomes Prime Minister of Denmark, we follow political tricks and intrigues happening in the Parliament. On another hand, we witness how Danish media treat these happenings and developments in the country, which is a very good example of manifestation of the freedom of expression and press. Another supporting topic that Borgen covers are such as power relations, journalism, work-life balance, labour of division between partners and human relationships. Throughout series, we witness the political career of Birgitte Nyborg, being a Prime Minister then further on, being a Ministry of Foreign Affairs and many more interesting changes in her political career which depicts a good portrait.
** Bron / Broen (2011) directed by Henrik Georgsson and others
Bron/Broen is a Nordic crime series which is a joint creative and financed production between Sweden's national channel Sveriges Television and Denmark's national channel Danmarks Radio. The reason why the series is a co-production lies on the fact that in the first season commences with the history of a dead body found exactly on the Denmark-Sweden border, the centre of the Øresund Bridge, which links Malmö with Copenhagen, necessitates a joint investigation. In this respect, the series proposes a solid ground to distinguish cultural differences between Denmark and Sweden too as there are frequent shifts of the place in the storyline. While bestial murders are happening, the series also makes the spectator think about relationships, loneliness, colleague, and family relationships.
** Riget (1994) directed by Lars von Trier
Lars von Trier's TV series Riget, created in 1994, set in the neurosurgical ward of Copenhagen's Rigshospitalet nicknamed "Riget" which also refers to 'the realm' or 'the kingdom'. The series follows many characters both staff and patients, as they encounter bizarre phenomena, including supernatural happenings. The series has shot with the legendary Danish cinema movement, Dogme 95 aesthetics and rules. Each episode of the series takes place over a single day. Since the second season of the Riget ended with a number of unanswered questions, naturally a third season was planned. However, some of the actors died in early 2000s, which caused a big delay with the new season. Very recently, in 2022's fall, Riget's third season Exodus was released which was supposed to be end of the original story and function as an independent series. Riget is certainly a Danish hospital horror series with amazing cast.