Arriving to Denmark - Residence permit/document & CPR number
Residence permit, CPR number, MitID, NemKonto… So many words that did not mean anything to me before coming to Denmark, but that I soon had to deal with once in the country.
Getting Settled in Denmark
When I arrived in Denmark, I felt overwhelmed (as is normal when moving to another country), but what made it especially hard was all the paperwork I needed to sort out. I had never had to deal with so many foreign documents and had no idea what to do, how to do it, or where to find the relevant info. So here is my little guide for the foreigners who just moved to Denmark!
1) Get your residence permit/document and CPR number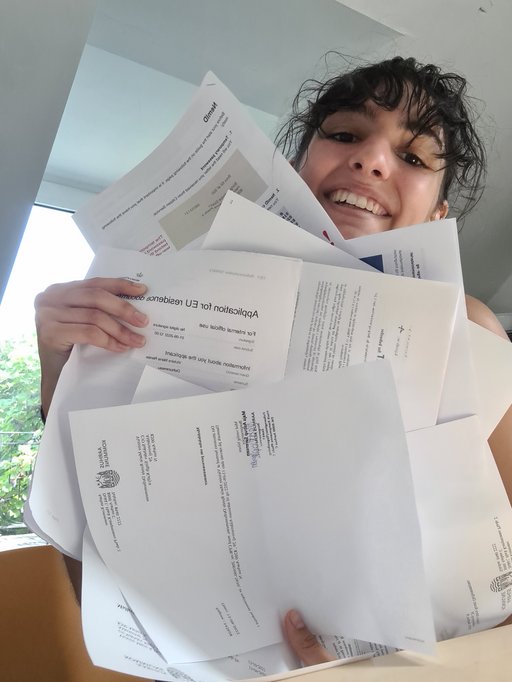 The process is actually not that complicated when you know what you have to do. The procedure differs depending on whether you are an EU/EEA student or not.
Please note that prior to your arrival to Aarhus, you will receive an email from the university where the procedure will be described step-by-step with all relevant dates and links. Make sure to follow this to make your life a lot easier!
EU/EEA students
First, you will need to get your EU residence document. An "EU resident document" is required for EU students when staying more than 3 months in Denmark. This document is necessary in order to get your CPR number. You can apply for an EU residence document here. Read the list of the required documents and once you are sure to have all of them, click on "begin a new application without NemID/MitID". Make sure to keep a copy of your application and check if you have received an email of confirmation at the end.
Once you have a confirmed housing offer in Aarhus Municipality, you can apply for a CPR number. To finish your registration, you need to book an appointment to appear in person at Dokk1's Citizen Service. At the beginning of the semester, there are usually two days intended for newly arrived EU/EEA students. It is recommended to book your appointment during these days so that you will receive your EU residence document, CPR number, and MitID together (otherwise, the procedure is more complicated and takes more time).
Please follow the full procedure with the relevant dates here.*
Non-EU/EEA students
If you are not part of an EU/EEA country, you will need to apply for a residence permit issued by SIRI (Danish Agency for International Recruitment and Integration). The residence permit is issued well in advance, and you will receive the form to apply for your student residence permit via the application portal when you accept an offer of enrolment and pay the fee. You can find the deadline for applying and other relevant information regarding the residence permit here.
Once you have your residence permit, you can apply online for the CPR number (if you also have a confirmed housing offer in Aarhus Municipality). As is the case with EU students, you then book an appointment at Dokk1.
You can find the full procedure for non-EU/EEA students here.
2) Appointment at Dokk1: receiving the documents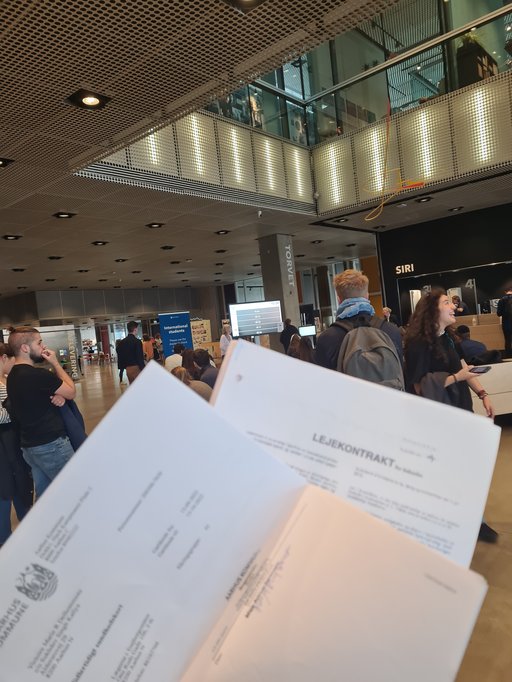 You must have the necessary documents (detailed when you apply) ready for your appointment at Dokk1. Both EU and non-EU students will receive suggested days for their appointment at Dokk1. It is highly recommended to book your appointment on these days!
The day of your appointment, you will be welcomed by staff that will guide you in the process. People are very nice, helpful, and ready to listen, so don't be stressed! It should take around one hour for you to sort all of your documents here.
3) You can now open a Danish bank account
MitID, formerly known as NemID, is your personal key to access the digital public services in Denmark. You will need one to open a Danish bank account, which is almost mandatory if you want to work in the country. That means you can now apply for a Danish bank account, for example Lunar, Sydbank, Danske Bank, or Nordea. Once your account is opened, which can take anywhere from 2 days to 1 month according to the bank you choose, don't forget to set up your account as your NemKonto!
NemKonto, what's that? A NemKonto is a regular bank account which you already have, and you just need to assign it as your NemKonto. Thus, all payments from public institutions (student loans, taxes, pension, etc) and from your work will be transferred directly to this account. You should easily find how to do it on your bank's application.
Now you have all the basic documents to live in Denmark, you can start looking for a job!
* If you are a non-EU exchange student, you will receive the ST1 form and relevant information regarding your residence permit when you get accepted.