Researchers develop underwater monitor for elite swimmers
The very best swimmers may be able to find help with their training and development by using a new diode system which follows their movements under water. A prototype has been developed and tested at Aarhus University.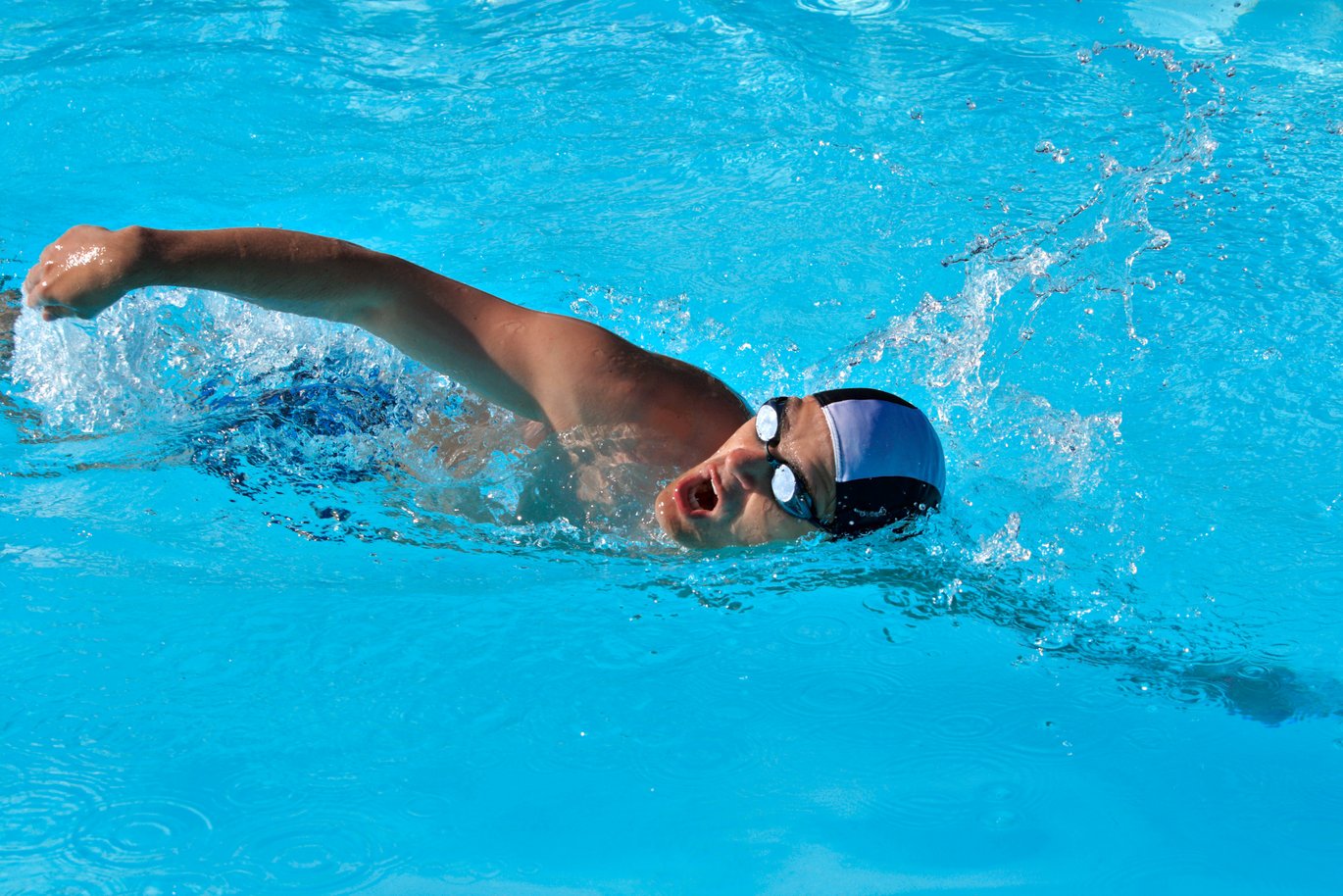 A new automated, biomechanical tracking system that is able to follow a swimmer's smallest movements while under water has been developed at Aarhus University. With the help of diodes placed under the swimmer's swimming cap plus an underwater camera, the method can provide accurate information about when the swimmer ought to begin the first stroke after a turn.
The optimal time to break the surface occurs at the time when the speed under the water corresponds to the speed over the water. In other words, if a swimmer remains underwater for too long, he or she loses too much speed and must speed-up again after breaking the surface again. On the other hand, a swimmer does not want to break the surface too early, because this will lead to a loss of the speed gained by pushing off from the end of the basin.
"We have now developed a cheap, simple system to accurately and automatically monitor the swimmer's position and speed during the phase where the swimmer is under the water after a turn and until the swimmer breaks the surface," says Associate Professor Thomas Bull Andersen, Aarhus University, who is behind the project.
"The idea is for the to become, in the long term, a tool for elite swimmers and their trainers".
Avoid bubbles disturbing the picture
In addition to placing six small diodes on the swimmer's head, the system also involves using a stationary underwater camera and the subsequent processing of data in the mathematical system Matlab.
"Video is widely used by swimmers and trainers for optimising performance. But it is generally a resource-intensive method which also involves a subjective interpretation of the results because both the swimmer's body and bubbles in the water can distort the image," says Thomas Bull Andersen.
"Our method appears to be able to get around these difficulties because it is automated and because the location of the diodes makes it possible to avoid disturbances such as bubbles in the picture".
The method can be further developed by adding a camera above water.
---
Watch the video of the prototype.
---
Further information:
Associate Professor Thomas Bull Andersen
Aarhus University, Department of Public Health – Section for Sport Science
Tel.: +45 8716 8165
Mobile: +45 2811 4116
tbull@ph.au.dk