Pain researcher from Aarhus receives million-kroner grant
Professor Nanna Brix Finnerup from Aarhus University and Aarhus University Hospital has received a grant of almost DKK 3.5 million for research into innovative pain treatment. The grant is being awarded as part of a large European collaborative project.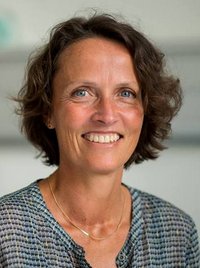 While the causes can be many and varied, studies indicate that up to twenty per cent of the Danish population suffers from either acute or chronic pain. Patients suffering from pain often experience reduced quality of life and may be challenged in terms of work capacity. Despite this, there is a general lack of targeted treatment options for these patients.
This is the situation that Nanna Brix Finnerup, who conducts research into neuropathic pain and pain mechanisms, will now help to rectify as part of a large European project funded by the EU, EFPIA and IMI-JU (Innovative Medicines Initiative – Joint Undertaking). Together with her colleagues from AU and AUH, she will carry out the project in close collaboration with some of the best centres in Europe within the field of experimental pain research as well as the European pharmaceutical industry.
Among other things, this research project will develop models for how drugs are absorbed in the body and attempt to identify relevant clinical biomarkers that can help to develop more efficient and safer forms of treatment in the future.
More on the Innovative Medicines Initiative.