New university director with impressive AU credentials
AU's new university director is 47-year-old Kristian Thorn. He brings many years of experience in higher education and leadership positions at the university to the position. His first day on the job will be 1 February 2023.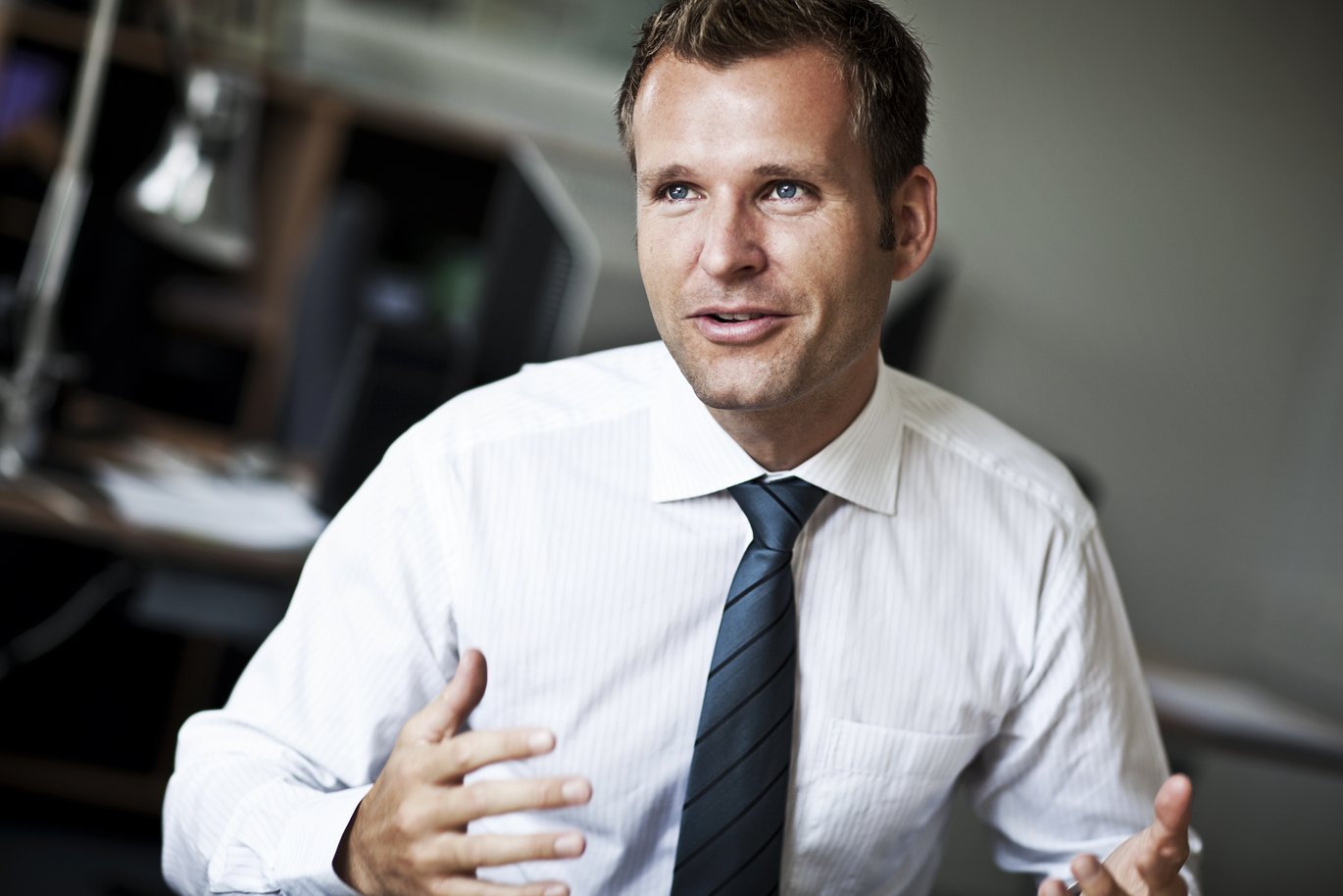 Kristian Thorn has been selected as AU's new university director by a unanimous appointment committee. So on 1 February 2023, a familiar face and experienced leader who knows the university inside out will take the helm of AU's administration.
Since 2009, Thorn has held a variety of leadership positions at Aarhus University, within studies administration, research support, PhD administration and international staff and student services. He began his career at AU as head of the international office, after which he served as deputy university director with responsibility for research support and PhD administration for just under four years. In 2014, he went on to serve as deputy university director with responsibility for AU Student Administration and Services, and has served as head of the Rector's Office since November 2021. Before he began his career at AU, Kristian Thorn held positions at the Danish Ministry of Higher Education and Science, the World Bank, where his remit was higher education and research, and the Danish Ministry of Finance. Over the years, he has also played an active role in Universities Denmark and served on the boards of Katedralskolen, an upper secondary school in Aarhus, and Business Aarhus.
Thanks to his extensive experience from a range of administrative positions and as a long-serving deputy director, Thorn has a deep understanding of the role of university director, which will stand him in good stead in his new role. Without a doubt, this will benefit the university, says Rector Brian Bech Nielsen:
"Kristian Thorn is extremely good at what he does, and regardless of what areas he's responsible for, I've found him to be a true collaborator who focuses on delivering highly-aligned services to staff and students. From day one, he will contribute positively to the continued development of the university's administration, and with his personal leadership skills, his expertise and his organisational insight, he will be a valuable colleague – both in the senior management team and for the deputy directors and the heads of the administrative centres. I'm looking forward to continuing to work with Kristian Thorn in his new role as university director." Bech Nielsen also notes that Kristian Thorn was selected from a highly competitive pool of applicants.
During his time at AU, Thorn played a major role in steering the university's educational activities safely through the Covid crisis. He was also a leading figure in the digitalisation of AU's portfolio of systems, in addition to contributing to safeguarding AU's interests in connection with various government reforms, including degree programme resizing, tighter degree completion time rules and the geographical redistribution of degree programmes. As head of the former administrative division AU Research and Talent, he spearheaded efforts to attract EU research funding, in addition to playing an instrumental role in the establishment of the AU summer school, which has since become one of the largest programmes of its kind in Denmark. He has also been centrally involved in library services and served as chair of a university-wide working group in connection with Campus 2.0 and the development of the new University City.
The appointment of Kristian Thorn as AU's new university director has the full support of the board.
"Kristian Thorn has a strong skillset – strategically, administrative and politically – and he brings a breadth of experience to the table from across research and education, internally at AU as well as nationally and internationally. This provides a strong basis for leading the administration with vision and insight – particularly in a time when the university is simultaneously growing and facing severe budgetary constraints," says AU board chair Birgitte Nauntofte.
Thorn is looking forward to serving as university director.
"I'm really looking forward to my tasks as university director and to continuing to work with the senior management team and the administration's management team in my new role. I know that I'll be working with dedicated, highly skilled managers and staff, and that I will be assuming leadership responsibility for an effective and professional administration. My most important task will be continuing to ensure reliable operations at all levels – at the moment with a particular focus on careful stewardship of the university's finances. And I'm also committed to creating the framework for an administration that will continue to contribute to the university's development," Thorn says; he also stresses that he places a high value on robust processes, involvement, collaboration and knowledge-sharing.
Thorn has a Master's degree in political science from Aarhus University, and has also earned qualifications within leadership at Harvard University and the international business school INSEAD in France.
Rector Bech Nielsen chaired the appointment committee which selected Kristian Thorn as university director. The other members were Pro-rector Berit Eika, Dean Anne Mette Hvas (Health), Dean Johnny Laursen (Arts), deputy director for AU HR Anne Lindholm Behnk, deputy director for AU Finance Morten Winterberg, administrative centre manager for Aarhus BSS Anne Bækby Johansen and administrative centre manager for Nat and Tech Niels Damgaard.
The position of head of the Rector's Office will be advertised as soon as possible.