Medals awarded in Aarhus to the world's best young biology brains
High school students from Korea, USA, Taiwan (Chinese Taipei), Russia, China and Singa-pore won the most gold medals. Also among the gold winners were Holland, Japan, Thai-land, Iran, Romania, Germany, Hungary and Indonesia.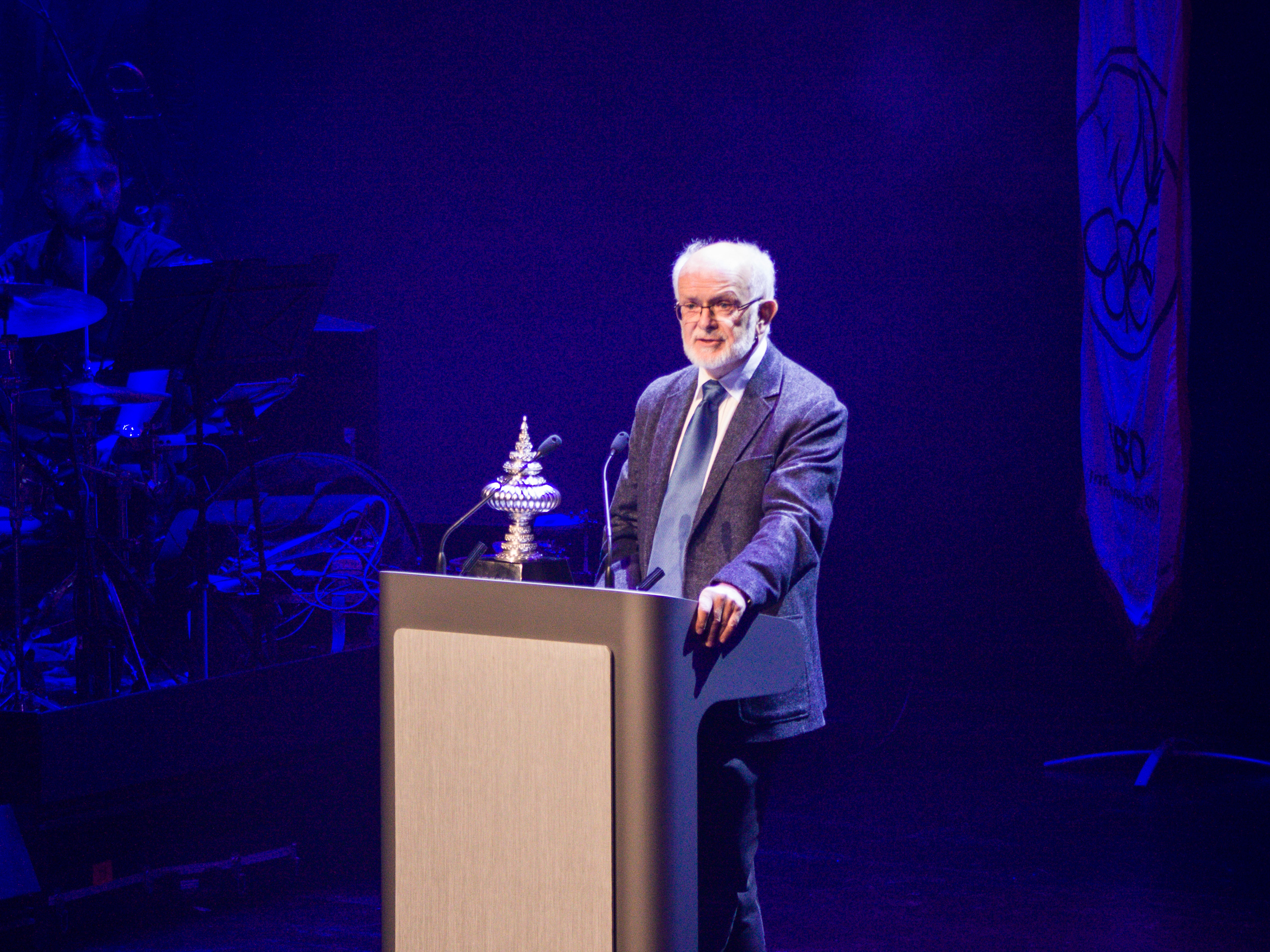 The 26th International Biology Olympiad (IBO) was held in Aarhus, Denmark 12-19th of July 2015. The 239 talented high school students from 61 countries were specially selected through national Olympic finals and they are the best young brains in the field of biology.
For the many high school students from all over the world it was also important to connect across cultures and make friends for life, who also have a passion for biology.
The talented youth had two challenging and long exam days. The first day they had four practical tasks, where in one they had to dissect a cod and find vital organs. The second day they had two theory sessions with 100 questions and less then one minute for each. The questions were at such a high level that even the professors had difficulty answering them.
The Danish organizers had put great emphasis on social and cultural events. The participants visited the famous Legoland, Moesgaard Viking Museum, Aros Art Museum, The Old Town of Aarhus, The Greenhouses and The Natural History Museum. An evening of Danish Culture was a success where the students and jury members ate together, danced, and tried special Danish drink and food, such as herring and honey wine.
Danish Chairman: A great experience
"It has been a great experience to see so many talented young people immerse themselves in science. The young people have also created friends and a network for life and can go home with a lot of valuable experiences. They will always remember the Olympiad in Denmark and their meeting with other young people from 61 countries, who all share their passion for biology," says Erik Meineche Schmidt, Chairman of the organizing committee for the International Biology Olympiad 2015 and former Dean of the Faculty of Science at Aarhus University.
International chairman: Unique opportunity for new talent
"We need talented young people in the field of biology, so they can help us to solve the problems of the future. For example, climate change, food nutrition or developing new medicines. A good challenge is often appealing for young people, and with the IBO, we can offer them a unique chance to compete at an incredibly high level," says Poonpipope Kasemsap, President of the International Biology Olympiad and Vice President of Kasetsart University in Bangkok, who hopes the talented young people also will work together in the future.
"At IBO young people make friends from around the world who are passionate about the same subject as them. We want to inspire them to create their own global communities and networks so that in future they can be research colleagues and help each other," says Poonpipope Kasemsap.
Chairman of the examination committee: Researchers must be able to think creatively
According to the Chairman of the examination committee, Professor Jens Mogens Olesen from Aarhus University, it was important that the exams were not just about memorization. The theoretical exams in particular had emphasis on the students' ability to reason were prioritized higher than trivia.
"It is important to be able to think independently. Otherwise we will have 20-year olds who get a long education, but only use the knowledge they have memorized. Nobody knows how the world is going to look in 30-40 years. The only way a scientist can develop is to develop his or her own knowledge and be better able to generate questions and to be creative," says Jens Mogens Olesen, who formulated the majority of the theoretical exams.
Top 10 gold medals
1. Korea: Jinhyun Seok
2. USA: Boyang (Peter) Dun
3. China: Sirui Zhang
4. Singapore: Daniel Chee Hian Tan
5. Russia: Artem Lomakin
6. China: Zhanhong Chen
7. USA: Varun Mangalick
8. Taiwan (Chinese Taipei): Po-Han Lin
9. Taiwan (Chinese Taipei): Meng-Hsin Wu
10. Russia: Nikita Alkin
10% of all 239 participants won a gold medal. 20% won silver and 30% won bronze. In addition, 10% of all the students received a certificate of merit. All participants where also awarded with a diploma stating that they took part in IBO2015, thereby showing that they have a special talent for working with science.
IBO2015 receives financial support from the Danish Ministry of Education, the VILLUM FOUNDATION, the Carlsberg Memorial Grant, the Novo Nordisk Foundation, the Lundbeck Foundation, the A.P. Møller Support Fund, Knud Højgaard's Foundation, the Technical University of Denmark and Aarhus University.
Each country was represented by four talented students and jury members from:
Argentina, Armenia, Australia, Azerbaijan, Belarus, Belgium, Brazil, Bulgaria, Canada, China, Cyprus, Czech Republic, Denmark, Estonia, Finland, Georgia, Germany, Greece, Hungary, India, Indonesia, Iran, Italy, Japan, Kazakhstan, Kyrgyzstan, Latvia, Liechtenstein, Lithuania, Luxembourg, Malaysia, Mexico, Moldova, Mongolia, Montenegro, New Zealand, Nigeria, Pakistan, Poland, Portugal, Romania, Russia, Singapore, Slovakia, Slovenia, South Africa, South Korea, Spain, Sri Lanka, Sweden, Switzerland, Tajikistan, Taiwan (Chinese Taipei), Thailand, Turkey, Turkmenistan, Ukraine, United Kingdom, United States of America, Uzbekistan, Vietnam.
Please find the final results here:
http://ibo2015.org/ibo2015/results/
Pictures: Free to use – follow the link
https://www.flickr.com/photos/ibo2015/albums
For more information, please contact
Press Consultant, Sander Jensen, sander@smallgiant.dk, +45 30288442
Communication Manager, Kristine Bilgrav-Nielsen, kbn@cse.au.dk, +45 30274067