Healthy cooperation
Clinical research must be close to patients. This is why Aarhus University and Central Denmark Region have established a unique health science research partnership.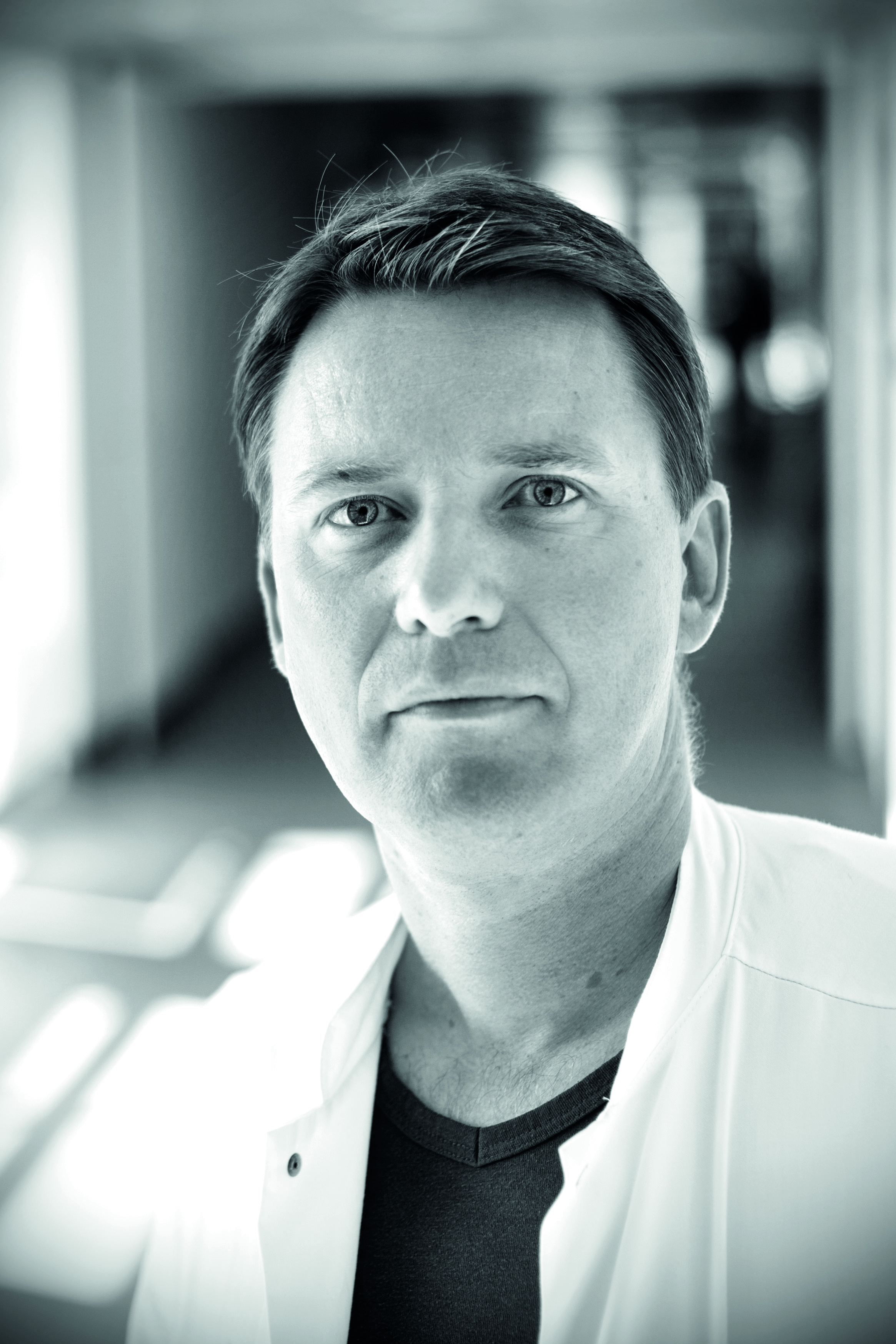 Doctors and other healthcare providers shouldn't just treat and care for patients. They must also have time for research. Consequently, a new national action plan aimed at ensuring that Denmark retains its international front position in clinical research recommends that the Danish regional authorities should establish more joint positions with the universities.

In Aarhus, there is long-standing tradition of cooperation between the Department of Clinical Medicine at Aarhus University and Aarhus University Hospital, Central Denmark Region. The majority of the Department of Clinical Medicine's approximately 1200 employees are employed jointly by the university and AUH.

In 2012, the university and Central Denmark Region concluded several agreements that cemented and expanded their close cooperation. According to these agreements – collectively known as 'Healthy cooperation' – the university is responsible for research at the regional hospitals, the region's psychiatric services, pre-hospital care and public health in Central Denmark Region. The cooperation might take the form of research and teaching positions like professorships and associate professorships, concrete research projects or actual university clinics.

One of the goals of the partnership is for research to be performed at all of the hospitals in the region. After all, prevalent diseases and conditions such as COPD, arthritis and diabetes aren't confined to Aarhus. Many of the most commonly occurring diseases and conditions in Denmark are treated at the regional hospitals. With the establishment of more and larger research units in regional hospitals in smaller towns like Silkeborg, Herning and Randers, the path from research to clinical development is getting shorter. And new scientific breakthroughs can help patients more quickly.
Jørgen Bjergaard Jensen is a professor at Aarhus University and a senior hospital physician at Aarhus University Hospital (AUH). Since 1 May 2014, he has also been affiliated with the Holstebro regional hospital as research director.

What will you and your colleagues in Holstebro be researching?
I'll be doing research on bladder cancer and robotic surgery. Together with colleagues at the urology unit at the Holstebro regional hospital, I'm going to be working on different research projects related to robotic surgery. This is extremely relevant, because robot technology has just come to Holstebro. For example, we'll be working on studies of advantages and disadvantages, comparing the different methods of surgery and of how quickly patients recover.

What will your main task as research director at the Holstebro regional hospital be?
I'll be working with different collaborative initiatives. For example, I'll help evaluate what research projects are clinically relevant and for which patients. And of course, I'll be responsible for initiating and coordinating new projects in the unit.

How will your professorship benefit the patients?
Studies show that new knowledge is implemented more quickly in units with research activity. What's more, our personnel will be able to draw on my knowledge of what treatments are available in Aarhus, where I do my clinical work, which will help us create a better transition to the specialised treatments at Aarhus University Hospital. Finally, the patients in Holstebro will have an opportunity to participate in research studies, something there's considerable interest in. So giving research a higher priority will improve treatment of patients in different ways.

What aspect of the new professorship are you most looking forward to?
In general, there are a lot of advantages to also doing research at the regional hospitals. As a scientist, I'll have access to far more patients, because the most common diseases are treated at the regional hospitals. I'm looking forward to getting started on concrete studies -and of course, it's particularly rewarding when the results start coming in. And of course, I'm also looking forward to working with my colleagues in Holstebro.